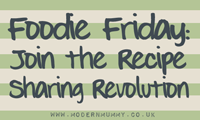 All this crappy Summer weather we've had recently has made me crave really comforting hearty hot food. I have had enough of salads and BBQs; I'm ready to embrace Autumn and lots of lovely seasonal pies and stews.
A friend gave me her recipe for Sausage & Bean casserole this week, and I decided to cook it on Tuesday, after the wind chill factor made me wear a cardigan ALL DAY LONG. Yes in AUGUST. I adapted the recipe a bit to include random odds and ends that we had in our fridge and, despite not being particularly fond of sausages, it went down a treat! I will definitely be making it again.
The pros of this recipe are that you really can whack anything you fancy into it - and it only takes about 25 minutes. So no slow cooker/slaving over a hot stove for hours required!
What you need.
A large frying pan/wok.
Wooden spoon.
Chopping board and knife.
Ingredients*
Sausages (whatever you like - I chose chipolatas)
Cannelini beans
Olive oil
Celery
Chilli
Red onion
Garlic
Potatoes
Carrots
Chopped tomatoes
Rosemary
Frozen peas
*I'm not specifying quantities here firstly because you may want to substitute ingredients and secondly only you will know how much your family eats. The photo shows the ingredients used in a casserole made to feed two greedy adults and one toddler. There were no leftovers! (oink!)
What to do.
Prepare your veg. Peel and chop your potatoes and carrots into big chunks and boil. F
inely chop the celery, chilli and garlic and roughly chop the onion. I also chopped the chipolatas into inch long pieces.
Soften the celery and onion in a frying pan of hot oil, along with the garlic and chilli. Add the sausages and cook til browned (about 10-12mins for chipolatas). Add the chopped tomatoes and rosemary and simmer for five minutes, then add the cannelini beans and simmer for a futher ten minutes. Add the potatoes, carrots and a handful of frozen peas a few minutes before the end of the cooking time.
Serve with fresh crusty bread smothered in real butter. Mmmmmmm.
xoxox
Psssssst. Do you want to know a secret? I'm going to spend more time on Foodie Friday over the upcoming weeks and months. I really want things to take off and for like minded foodie people to be able to come to the MM blog to share their recipes. Need more info on the Recipe Sharing Revolution? Look here! And please let me have your thoughts and comments - is this something you would like to take part in? How would you like it to work?